535.5 MB
Manual Samuel is a classic adventure game with a wild twist. After making a deal with Death, our hero, the spoiled rich-kid Samuel, must survive for 24 hours controlling his entire body manually. From breathing and blinking to driving and working, all these tasks will fall to you. It won't be easy, with Death himself tagging along for the ride, you might be in some very deep feces!
Year of release: 14 October 2016
Genre: Adventure
Platform: PC
Publication Type: License
Language: Russian / English / French / German / Spanish / Norwegian / Turkish
Crack: HI2U
* Operating System: Windows 7/8/10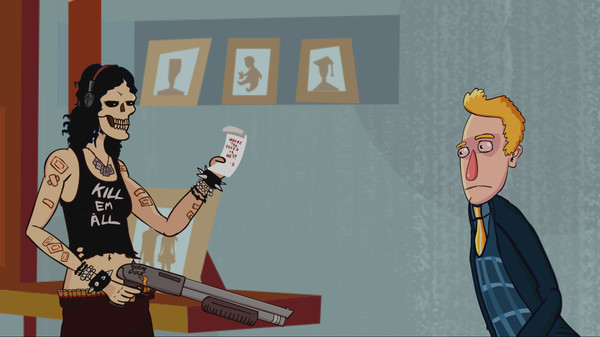 And the phrase "take over" should be understood quite literally. Manual Samuel - is an adventure game of skill, which, thanks to its unusual mechanics will force you to work in full facial muscles. In other words, you constantly will smile, because you have to deal with the mundane chores of Samuel in the living room / basement / closet (such as that - he also has needs!).In the game you will Manual Samuel manage Samuel, risen from the dead. And you have to work hard to get him to breathe, blink, go to work, drive a car and, in particular, not to splash the floor of the liquid itself, you with great difficulty kept within itself all the time.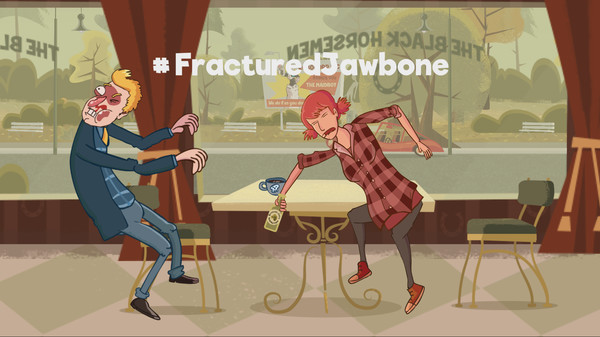 Looking from the outside, like Samuel awkward touches legs and frantically gasping, to laugh it is simply impossible. In Manual Samuel you will find many surprises. A charming narrator (Narrator) encouraging their tips will help all to understand and warn of trouble.By the way, you can play with friends - or enemies - in a joint operation, which is the simplest descent down the stairs will require teamwork! Maybe after all of the experience you make peace! Maybe you even invited on a date! Who knows?