12.17 GB
• Year: October 28, 2016
• Genre: RPG
• Platform: PC
• Version: 1.1.47.0.8
• Publication Type: Steam-Rip
• Language: Russian, English
• Crack: MEX
Operating System: Windows 7/8/10(64 bit)
Processor: Intel Core i5 2.7GGts
Memory: 8GB
Video Card: NVIDIA GTX 470 1 GB, DirectX 9
Disk space: 12 GB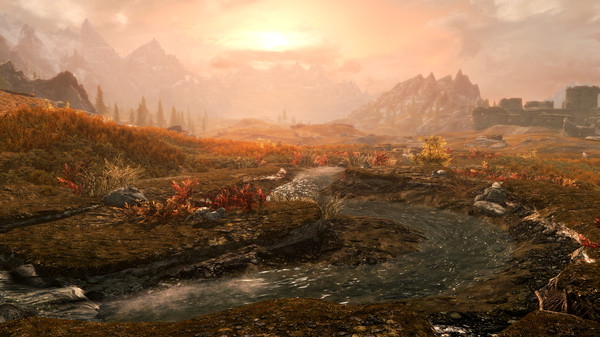 Winner of more than 200 Game of the Year Awards, Skyrim Special Edition brings the epic fantasy to life in stunning detail. The Special Edition includes the critically acclaimed game and add-ons with all-new features like remastered art and effects, volumetric god rays, dynamic depth of field, screen-space reflections, and more. Skyrim Special Edition also brings the full power of mods to the PC and Xbox One. New quests, environments, characters, dialogue, armor, weapons and more – with Mods, there are no limits to what you can experience.
- First of all, in the eye catches a modified colors and a bunch of new filters. If the standard version of Skyrim mostly showed cool shades, muted tones and faded even with an abundance of gray, brown and white, the reissue of all began to play with bright colors. The new color scheme is difficult to call a disadvantage, but it may seem unusual to those who previously did not establish a principle of fashion and played in a standard version of the game. - The re-release also added the shadow of high-resolution, plus there was a nice effect God Rays.
As to the textures and effects in this respect in the Special Edition no significant changes. The reissue of the authors have added improved the texture of the official add-ons free Skyrim High Resolution Pack, which previously could be established on the Steam-version of the original. It looks good, but some textures still lacks clarity. - The same situation and with the new water shaders. On the surface of the river were beautiful waves and water - a clear reflection shader but still far from the ink opaque mass of the original Skyrim. Slightly changed distance drawing. - Of the really significant changes worth noting considerably increased amount of vegetation. On the bare trails sprouted all sorts of mushrooms and flowers, and forests look really dense because of the dense foliage.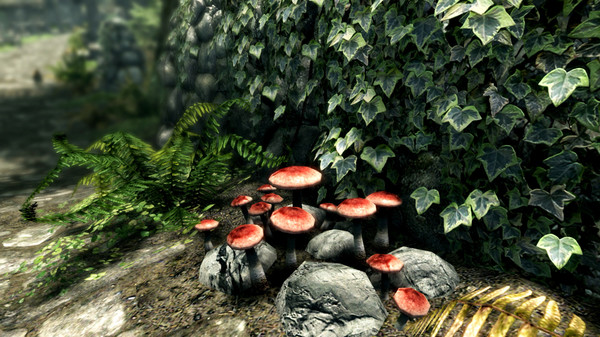 Pleases and prettier snow in the mountains. On it "put" special shader, so now the snow beautifully shimmers and glistens in the sun. - Bethesda suffered Skyrim - Special Edition on a modified version of the engine Creation Engine, which has been used in Fallout 4. The new engine supports 64-bit, the main graphics API DirectX 11. became old version Creation Engine (on her left original Skyrim) had support for DirectX 9, and engine capacity of 32 bits. - The updated engine is faster and more stable. The size of RAM used is no longer limited to four gigabytes, and this is very good news for those who like to instruct a variety of mods, the total size of which amounts to tens of gigabytes.